Автор - Lisa Scottoline
Книги автора Lisa Scottoline, полные версии в открытом доступе открыты для чтения. Бесплатная библиотека
loveread.online
предлагает для чтения онлайн все книги автора Lisa Scottoline. Читайте с комфортом!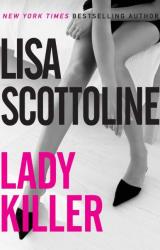 Автор
:
Lisa Scottoline
Жанр
:
Иностранная литература
From Publishers WeeklyPhiladelphia attorney Mary DiNunzio, last seen in Killer Smile (2004), agrees to help her high school nemesis, Trish Gambone, at the start of this less than convincing thriller from bestseller Scottoline. Trish, whom Mary used to regard as the quintessential Mean Girl, has turned in desperation to the lawyer, the all-around Most Likely to Achieve Sainthood at St. Maria Goretti High School, because she wants to escape from her abusive, and possibly Mafia-connected boyfriend, Bobby Mancuso. Trish rejects Mary's practical suggestions for dealing with Bobby, but once Trish disappears, Mary finds herself under pressure from other high school classmates as well as people from her old neighborhood who blame her for not doing enough. Mary unwisely hides a connection with Bobby from the Feds, who then shut her out of the search for Trish when they learn of it. Scottoline fans will cheer Mary as she stumbles toward the solution, but others may have trouble suspending disbelief.From The Washington PostMost mysteries have at least two plots: the murder or heist or conspiracy that gets things going, and the quest for a solution. Merging these two lines of action isn't always easy, and bad mystery-writing is often marred by coincidences that strain credulity. In Lady Killer, Lisa Scottoline finesses this problem by setting her tale in Italian-American South Philadelphia, where her protagonist, Mary DiNunzio, grew up and where the victims and suspects still live. If someone pops up at a convenient moment, the reader doesn't wince: Everybody knows everybody else in this tightly knit neighborhood.Mary herself is one of the nabe's success stories: a lawyer who represents injured and wronged parties from families just like her own. She may be a bit chary of standing up for herself (as her best friend at the firm points out, Mary is enough of a rainmaker to deserve a partnership, but she can't seem to persuade the boss of her worth). In the courtroom, however, she's a tiger.Having come a long way (figuratively) from South Philly, Mary is not pleased when the Mean Girls stop by her office: first Trish Gambone and later her acolytes, Giulia, Missy and Yolanda, all of whom made life hard for nerds like Mary in their years together at St. Maria Goretti High. They're the ones who dated the Big Men on Campus and mocked the kids who studied and took part in square activities like debate and student journalism, but they're now stuck in low-paying jobs and still wearing the miniskirts and excess makeup of their youth, while Mary flourishes. Even so, seeing them makes Mary wonder if she is "the only person who had post-traumatic stress syndrome – from high school."Trish drops in on Mary to plead for help in dealing with Bobby, one of those former Big Men, now Trish's boyfriend. Except he has grown up to be a mobster who's in the habit of belting Trish when he gets angry and jealous; he does it craftily, though, giving her blows to the body rather than the face so that she's not a walking billboard for his brutality. Trish is scared that Bobby will carry out his recent threats to kill her, and Mary recommends going to court for a restraining order. Trish vetoes that idea because Bobby has been skimming money from his drug deals, and the notoriety of a court appearance could lead to his being whacked. When Mary can't think of any other solution, Trish walks out of her office in despair.Shortly afterward, she goes missing, and the other Mean Girls blame Mary for stiffing their friend in her time of need. To make things right, Mary neglects her law practice while chasing leads all over South Philly and beyond.In the meantime, Mary is getting to know Anthony, a handsome bachelor whose only drawback is that he's gay. This leads to some good quips: "Mary had been on so many blind dates that it was a pleasure to be with a man who had a medical excuse for not being attracted to her." But then new information develops. As Mary and Anthony find themselves having more and more fun together, only the dimmest reader will fail to guess that Anthony's gayness, like Mark Twain's reported death, is greatly exaggerated.Scottoline brings her characters to vivid life, the two strands of her plot mesh seamlessly, and her sharp sense of humor makes an appearance on almost every page. About the only ingredient missing from her book, however, is a crucial one: suspense. It's a given, of course, that the protagonist/detective will survive in the end, but Mary never runs into any appreciable danger, and her creator fails to impart a sense of menace to the lives of any other characters. Lady Killer ends up being funny and stylish, but almost as cozy as an Agatha Christie novel. That's a hell of a complaint to have to make about a tale of the South Philly mob.
О книге
---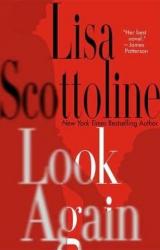 Автор
:
Lisa Scottoline
Жанр
:
Иностранная литература
New York Times bestselling author Lisa Scottoline enthralls millions of readers with her unforgettable characters, her keep you-guessing plots, and her exploration of emotional justice. Look Again begins with a single moment that changes one woman's life forever.When reporter Ellen Gleeson gets a "Have You Seen This Child?" flyer in the mail, she almost throws it away. But something about it makes her look again, and her heart stops, the child in the photo is identical to her adopted son, W. Her every instinct tells her to deny the similarity between the boys, because she knows her adoption was lawful. But she's a journalist and won't be able to stop thinking about the photo until she figures out the truth. And she can't shake the question: if Will rightfully belongs to someone else, should she keep him or give him up? She investigates, uncovering clues no one was meant to discover, and when she digs too deep, she risks losing her own life, and that of the son she loves.In this emotionally charged, heart-pounding thriller, Lisa Scottoline has broken new ground. Look Again questions the very essence of parenthood and raises a moral quandary that will haunt readers long after they've finished the last page, leaving them with the ultimate question: What would I do?
О книге
---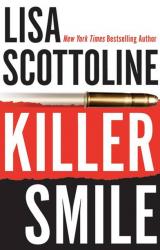 Автор
:
Lisa Scottoline
Жанр
:
Иностранная литература
From Publishers WeeklyScottoline's previous thrillers (Dead Ringer; Courting Trouble; etc.) have featured the women of the all-female Philadelphia law firm Rosato and Associates, and have concerned the usual elements of murder, stalking, bribery and corruption. This novel by the former trial lawyer and Edgar Award winner, while embracing the requisite ingredients, is especially engaging because of its personal angle: growing out of Scottoline's discovery of her own grandparents' alien registration cards, the book involves the case of an Italian-American who was interned during WWII. Amadeo Brandolini emigrated from Italy to Philadelphia, where he started a family and worked as a fisherman. When the war broke out, the FBI arrested and imprisoned him (along with 10,000 other Italian-Americans). He lost everything and wound up committing suicide in the camp. Rosato and Associates' young star, Mary DiNunzio, steps up to represent Brandolini's estate as it sues for reparations. Mary "grew up in South Philly, where she'd learned to pop her gum, wear high heels, and work overtime" and silently prays to saints when she can't find things. This case, a pro bono one, means a lot to her; the local small business owners and family friends she grew up with want retribution for Brandolini as much as she does. Mary puts all of her energy into the job, and when clues suggest Brandolini's death may have been a homicide, she becomes even more enthralled. As Mary learns more, the enemy camp (another Italian-American family, the Saracones) turns its murderous eye on her. Scottoline skillfully weaves a complicated, gripping and fast-paced tale, at turns comical, nerve-wracking and enlightening.
О книге
---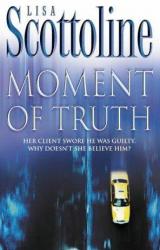 Автор
:
Lisa Scottoline
Жанр
:
Иностранная литература
When Jack Newlin comes home to find his wife dead on the floor of their elegant dining room, he's convinced he knows who killed her – and determined that the murderer should escape detection. Making a split-second decision, he sets about doctoring the evidence in order to frame himself for the crime. And to hammer the final nail in his coffin, he hires the most inexperienced lawyer he can find: Mary DiNunzio of Philadelphia law firm Rosato and Associates. Unfortunately for Jack, hiring Mary could turn out to be a big mistake. Inexperienced she may be, but Mary soon discovers that instead of defending a guilty client who claims to be innocent, she has an innocent client falsely proclaiming his guilt.
О книге
---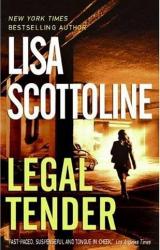 Автор
:
Lisa Scottoline
Жанр
:
Иностранная литература
Amazon.com ReviewPhiladelphia lawyer turned novelist (what a concept!) Scottoline has already won a best original paperback Edgar for Final Appeal. Now she might just nail down a hardcover one for her latest book – a lovely combination of high energy, imagination and nasty good humor mostly directed against lawyers. Her central character this time out is a definite keeper: Benedetta Rosato, "Bennie" to everyone but her mother, a towering blonde who rows to keep her body in shape and duels with the police on a daily basis to keep her legal talents sharp. Most of Bennie's clients have a gripe against the cops, so Philadelphia's finest are less than sympathetic to her cause when she becomes the chief suspect in the murder of her ex-lover and soon to be ex-law partner. Hiding out in a truly original way, Bennie uses (and abuses) a big law firm to help find the real killers; you'll find yourself laughing and gasping all the way.From Publishers WeeklyThe heroine of Scottoline's rambunctious fourth legal thriller (after Running from the Law) may change the way readers think about lawyers. Benedetta ("Bennie") Rosato, who narrates, is a ravishing six-foot blonde, one of two partners in a thriving law firm. In quick order, the foundations of her world come crashing down. Her partner and ex-lover, Mark, turns up murdered shortly after he tells Bennie that he is planning to dissolve the partnership. It's not surprising that she then becomes the cops' prime suspect. When the murder weapon is found in her apartment, Bennie goes underground. Then a drug company CEO is killed, and she is falsely accused of that death, too. A hilarious caper ensues as Bennie disguises herself as, variously, a hooker, a bag lady and a lawyer "from the New York office" of a staid old white-shoe firm. In the midst of all her woes, she must also deal with a new boyfriend and a mother who's facing electroshock therapy. The Perry Mason-like ending is a bit strained but doesn't spoil the fun. Bennie, a delightful heroine, deserves an encore; and, again, Scottoline merits a big round of applause. $200,000 combined ad/promo for Legal Tender and the simultaneous HarperPaperbacks edition of Running from the Law; simultaneous HarperAudio; author tour; U.K. and translation rights: Columbia Literary Agency; dramatic rights: Linda Hayes.
О книге
---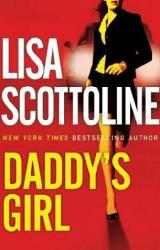 Автор
:
Lisa Scottoline
Жанр
:
Иностранная литература
Natalie Greco loves being a law professor, even though she can't keep her students from cruising sex.com during class and secretly feels like Faculty Comic Relief. She loves her family, too, but as a bookworm, doesn't quite fit into the cult of Greco football, headed by her father, the team captain. The one person she feels most connected to is her colleague, Angus Holt, a guy with a brilliant mind, a great sense of humor, a gorgeous facade, and a penchant for helping those less fortunate. When he talks Nat into teaching a class at a local prison, her comfortably imperfect world turns upside down.A violent prison riot breaks out during the class, and in the chaos, Nat rushes to help a grievously injured prison guard. Before he dies, he asks her to deliver a cryptic message with his last words: "Tell my wife it's under the floor."The dying declaration plunges Nat into a nightmare. Suddenly, the girl who has always followed the letter of the law finds herself suspected of a brutal murder and encounters threats to her life around every curve. Now not only are the cops after her, but ruthless killers are desperate to keep her from exposing their secret. In the meantime, she gets dangerously close to Angus, whose warmth, strength, and ponytail shake her dedication to her safe boyfriend.With her love life in jeopardy, her career in the balance, and her life on the line, Nat must rely on her resources, her intelligence, and her courage. Forced into hiding to stay alive, she sets out to save herself by deciphering the puzzle behind the dead guard's last words… and learns the secret to the greatest puzzle of all-herself.Filled with the ingenious twists, pulse-pounding narrative drive, and dynamic, flesh-and-blood characters that are the hallmarks of her bestsellers, Daddy's Girl is another wild, entertaining ride about love, family, and justice from the addictively readable Lisa Scottoline.
О книге
---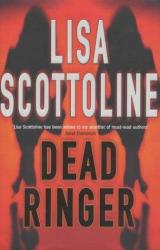 Автор
:
Lisa Scottoline
Жанр
:
Иностранная литература
From New York Times bestselling author Lisa Scottoline comes her strongest book ever, featuring many of the much loved characters from the wise-cracking all-women Philadelphia law firm of Rosato and Associates. Ace lawyer Bennie Rosato is duelling evil in the form of her own twin sister, exconvict Alice Connolly, who has returned to Philadelphia to exact her revenge and ruin Bennie. At the same time. Bennie's law firm is in trouble, so she takes on a potentially lucrative class action suit to save the day. Meanwhile, her colleague Mary DiNunzio persists in bringing in a case that will just provide more headaches – and laughs – than dollars. But then a mysterious stranger appears just in time to help Bennie in the fight of her life – a fight that turns out to be for her life.
О книге
---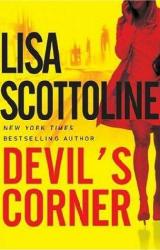 Автор
:
Lisa Scottoline
Жанр
:
Иностранная литература
When prosecutor Vicki Allegretti arrives at a rowhouse to meet a confidential informant, she finds herself in the wrong place at the wrong time – and is almost shot to death. She barely escapes with her life, but cannot save the two others gunned down before her disbelieving eyes. Stunned and heartbroken, Vicki tries to figure out how a routine meeting on a minor case became a double homicide.Vicki's suspicions take her to Devil's Corner, a city neighborhood teetering on the brink of ruin – thick with broken souls, innocent youth, and a scourge that preys on both. But the deeper Vicki probes, the more she becomes convinced that the murders weren't random and the killers were more ruthless than she thought.When another murder thrusts Vicki together with an unlikely ally, she buckles up for a wild ride down a dangerous street – and into the cross-hairs of a conspiracy as powerful as it is relentless.
О книге
---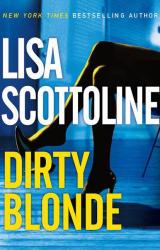 Автор
:
Lisa Scottoline
Жанр
:
Иностранная литература
From Publishers WeeklyRookie federal judge Cate Fante's early days on the Philadelphia bench rapidly descend into nightmare in this compelling stand-alone legal thriller from bestseller Scottoline (Devil's Corner). Fante is the presiding judge in an intellectual property case in which Richard Marz, a former Philly prosecutor, is suing Art Simone, a powerhouse Hollywood producer, for stealing his idea for a TV series about a team of prosecutors called Attorneys@Law. The day after Fante dismisses the lawsuit, someone plugs Simone in the forehead with a.22 outside the restaurant where he was dining with his attorneys. Marz is the chief suspect, and the authorities believe Fante could be his next victim. But her troubles really begin after Marz's crooked police partner discovers her secret vice of picking up nameless strangers in seedy dives for one-night stands. While some may be dissatisfied by the out-of-left-field solution to the mystery and the limited efforts to explain the judge's motives for her reckless behavior, the fast pace and ever-increasing tension will keep readers turning the pages.
О книге
---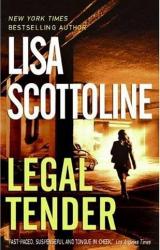 Автор
:
Lisa Scottoline
Жанр
:
Иностранная литература
A Mark lo asesinaron alrededor de las doce de la noche, mientras trabajaba en un acuerdo, un contrato para la liquidación del bufete que había fundado con Bennie Rosato, horas después de anunciar a su socia y ex amante su determinación de constituir su propia empresa. A medianoche Bennie remaba sola en la oscuridad, en la quietud del río, tratando de recobrar la calma, ajena a cuanto sucedía en el despacho y a la sórdida trampa que le habían tendido.«Una novela trepidante que dejará sin aliento al lector más valiente.»
О книге
---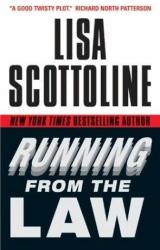 Автор
:
Lisa Scottoline
Жанр
:
Иностранная литература
Rita Morrone is one of the toughest trial lawyers in Philadelphia. When a distinguished federal judge (and her prospective father-in-law) is accused of sexually harrassing his young secretary, Morrone takes on the defence of what becomes one of the most high-profile cases in the country.
О книге
---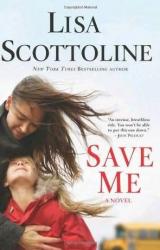 Автор
:
Lisa Scottoline
Жанр
:
Иностранная литература
From the New York Times bestselling author of Think Twice and Look Again comes an emotionally powerful novel about a split-second choice, agonizing consequences, and the need for justiceSusan Pressman volunteers as a lunch mom in her daughter Melly's school in order to keep an eye on Amanda, a mean girl who's been bullying her daughter. Her fears come true when the bullying begins, sending Melly to the bathroom in tears. Just as Susan is about to follow after her daughter, a massive explosion goes off in the kitchen, sending the room into chaos. Susan finds herself faced with the horrifying decision of whether or not to run to the bathroom to rescue her daughter or usher Amanda to safety. She believes she has accomplished both, only to discover that Amanda, for an unknown reason, ran back into the school once out of Susan's sight. In an instance, Susan goes from hero to villain as the small community blames Amanda's injuries on her. In the days that follow, Susan's life starts to fall to pieces, Amanda's mother decides to sue, her marriage is put to the test, and worse, when her daughter returns to school, the bullying only intensifies. Susan must take matters into her own hands and get down to the truth of what really happened that fateful day in order to save herself, her marriage and her family.In the way that Look Again had readers questioning everything they thought they knew about family, Save Me will have readers wondering just how far they would go to save the ones they love. Lisa Scottoline is writing about real issues that resonate with real women, and the results are emotional, heartbreaking and honest.
О книге
---