Автор - Poul Anderson
Книги автора Poul Anderson, полные версии в открытом доступе открыты для чтения. Бесплатная библиотека
loveread.online
предлагает для чтения онлайн все книги автора Poul Anderson. Читайте с комфортом!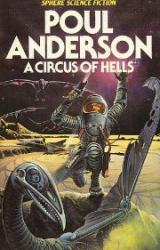 ---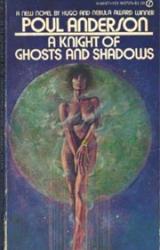 Автор
:
Poul Anderson
Жанр
:
Иностранная литература
Dominic Flandry, troubleshooter for the decaying Terran Empire, returns to the spaceways and becomes tangled up in the well-laid plans of his lifelong enemy, Aycharaych.
О книге
---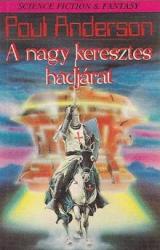 Автор
:
Poul Anderson
Жанр
:
Иностранная литература
Idegen űrhajó száll le Angliában a keresztes háborúk idején azzal a céllal, hogy a Föld lakosságát kiirtsák, a használhatóbbakat rabszolgasorba vessék, s a bolygót lakhatóvá tegyék egyre terjeszkedő fajuk számára. Mivel e világon középkori állapotokat találnak, gyanútlanul és hatalmuk tudatában gondatlanul viselkednek, és ez a vesztüket okozza. A keresztesek vezére válogatott lovagjaival rajtaüt az űrhajón, s a váratlan támadást siker koronázza. Az idegeneket kardélre hányják, csak egy foglyot hagynak életben, akit megfelelő módszerekkel kényszerítenek rá, hogy beavassa őket az űrhajó működésébe… És megindul a nagy keresztes hadjárat.
О книге
---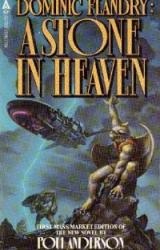 Автор
:
Poul Anderson
Жанр
:
Иностранная литература
In A Stone in Heaven, Dominic Flandry finds friendship, maybe even love, after many years of being totally alone. After A Knight of Ghosts and Shadows, Flandry's life stood in ruins. His Emperor, unbeknownst to him at the time, was dead; his sons were incompetent. His love was dead; his son was dead; he didn't believe in his job any longer, and he'd taken out his biggest adversary. So, what was left? This book shows the answer: plenty. The younger son of Hans Molitor now holds the throne in his incompetent grasp, and worse, does not like Flandry. So, although Flandry is now a Vice-Admiral and commands much respect, he isn't thrown too many assignments. On the other hand, he is able to make his own schedule, so when Miriam Abrams, daughter of mentor Max Abrams (his superior in Ensign Flandry), manages to get to him to point out a major problem on Ramnau, he leaves. Once again, he finds intrigue and lots of it, problems, and pain. But unlike A Knight of Ghost and Shadows, Flandry this time finds more while he's solving the mystery. He and Abrams reach an understanding, and more or less pair off by the end of the book. He also helps solve her problem, take out a would-be Emperor candidate, and rehabilitate his image with Emperor Gerhardt (the younger son of Hans Molitor) in the process, so it's definitely not a wasted trip.
О книге
---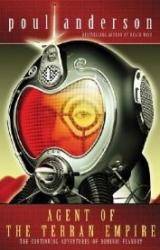 Автор
:
Poul Anderson
Жанр
:
Иностранная литература
Parts of this book were published before 1965 as separate titles. 1. Tiger by the Tail (1951) 2. The Warriors from Nowhere (1954) 3. Honorable Enemies (1951) 4. Hunters of the SkyCave, also known as A Handful of Stars and We Claim these Stars (1960) Flandry, here a captain, undergoes a series of adventures: He is abducted by the Scothians, an alien race hoping to invade the Terran Empire; rescues the Emperor's kidnapped granddaughter; meets Aycharaych, his nemesis in league with the Merseians; and investigates a previously unencountered alien race that has invaded the distant colonial world of Vixen.
О книге
---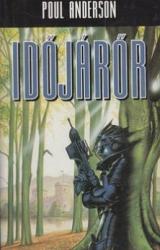 ---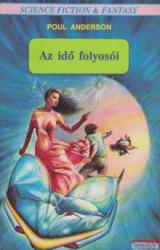 Автор
:
Poul Anderson
Жанр
:
Иностранная литература
Az igazságtalanul bebörtönzött Malcolm Lockridge ítéletre várakozik, amikor cellájában megjelenik egy csodaszép nő, Storm Darroway, és Lockridge hamarosan kiszabadul. Az ár: el kell kísérnie a titokzatos hölgyet egy igen kockázatos küldetésre. Lockridge mire észbe kap, máris harcba keveredik Storm oldalán különös, fekete egyenruhás alakokkal, s még nagyobb meglepetés éri, amikor az idő rejtélyes folyosóján keresztül jóval az időszámítás előtti korszakba jutnak. Lockridge hamarosan megtudja a teljes igazságot: az emberiség történetének legcsúfabb, legádázabb küzdelmébe csöppent bele, a korszakokon át húzódó időháborúba, az Őrzők és a Védők harcába. Lockridge nem szándékozik részt venni ebben a csatában, mégis a szeszélyes sors eszközévé válik, és hamarosan rájön, miként irányíthatja úgy a háború kimenetelét, hogy az az emberiség számára a leghasznosabb legyen.
О книге
---
---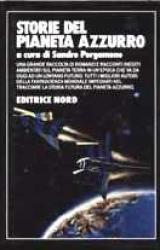 Автор
:
Poul Anderson
Жанр
:
Иностранная литература
«Cacciatore di libertà» è un esempio probante di quanto dicevamo nell'introduzione al volume, e cioè che la funzione sociale della fantascienza, nella sua disamina del futuro dell'umanità, deve essere quella di predire le possibili svolte della storia e degli sviluppi tecnologici, ma soprattutto di mostrarci come tali sviluppi influenzeranno la vita della gente. Poul Anderson, uno dei migliori nell'interpretare questo ruolo della fantascienza, considera, in questo umanissimo racconto, i probabili e cupi sviluppi delle nostre crisi ecologiche.
О книге
---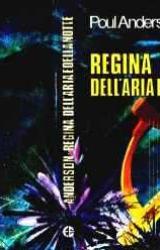 ---
---
---